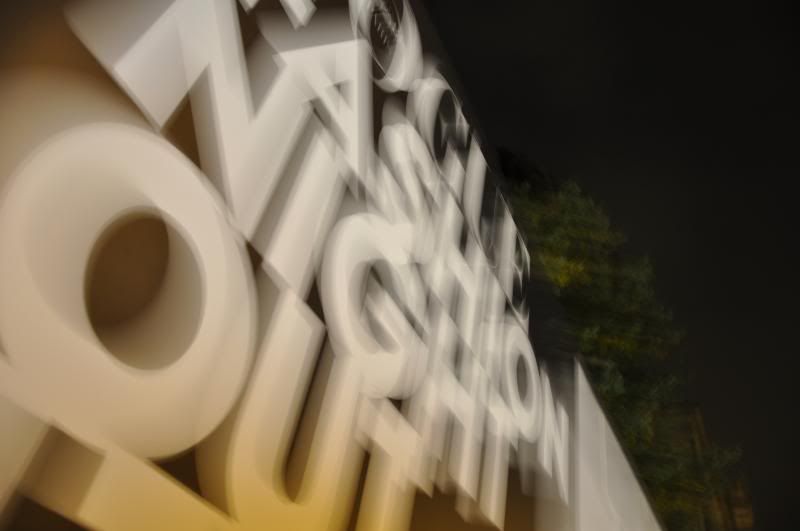 Last Fall I decided to hit up FNO in Toronto and it was a disappointment. There was basically just a pink party for Holt Renfrew over a one-block radius. I knew from seeing social media explode the past couple years, P
aris Fashion Night Out never disappoints. Almost any big house name was celebrating in Paris on September 17th, so Emilie and I took off as fast as we could from work and headed to

rue Saint-Honoré

to chec
k it all out!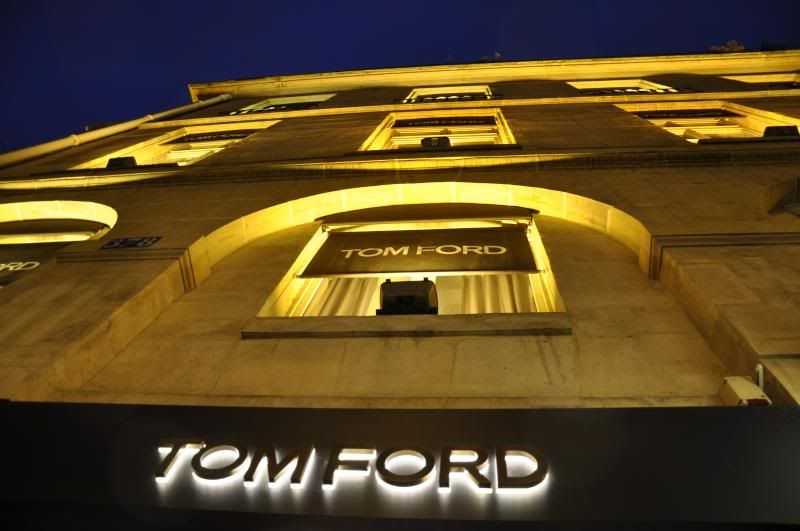 #love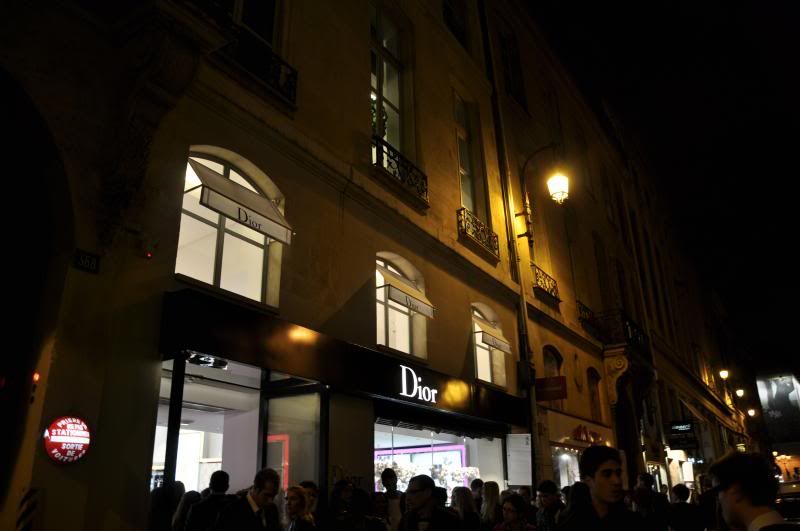 outside Dior cosmetics
some cute Vogue umbrellas the editors of Vogue Paris were wandering around with
The lines were massive to get into the more 'popular' stores, such as Tom Ford, Dior, Chanel and Chloe. Fortunately Emilie and myself found a backdoor that lead directly into the Chanel store! We got in right away, no waiting, and after checking things out, Emmanuelle Alt walks in. She was walking around with the October issue cover girl, Edita Vilkeviciute, the pair looked ever so lovely as they casually shopped around the store - there are no photos of them because we we're obviously trying to play it cool...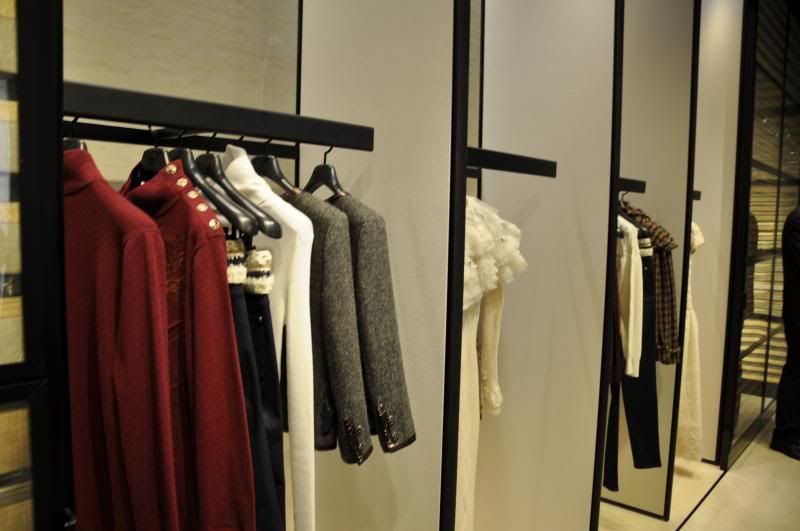 inside Chanel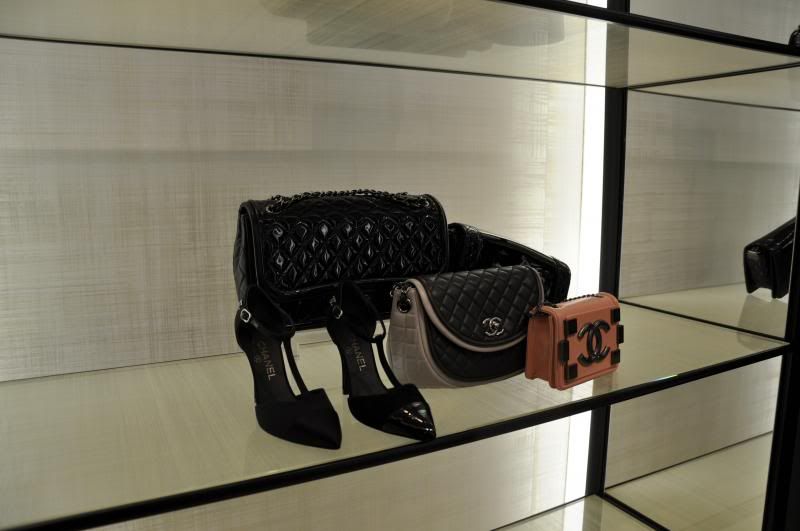 inside Chanel
Personal favorite of the evening was Roberto Cavalli. The store was enormous and so well put together. Floors of organized bliss, stunning gowns and a wall of scarves – it was pure elegance. From the outside of the building at night you can see into the windows, each with its own mannequin standing there. This was not just your typical store, this was a building that from the outside seemed magical and the inside beautiful.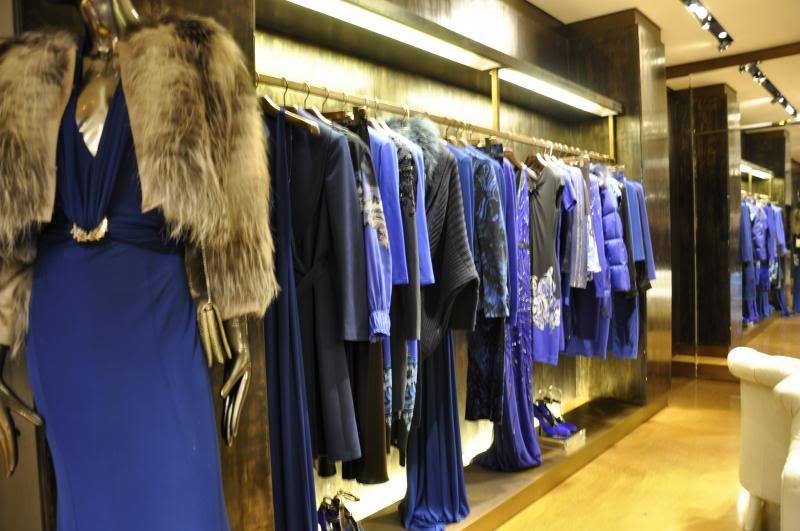 the cobalt blue section in Cavalli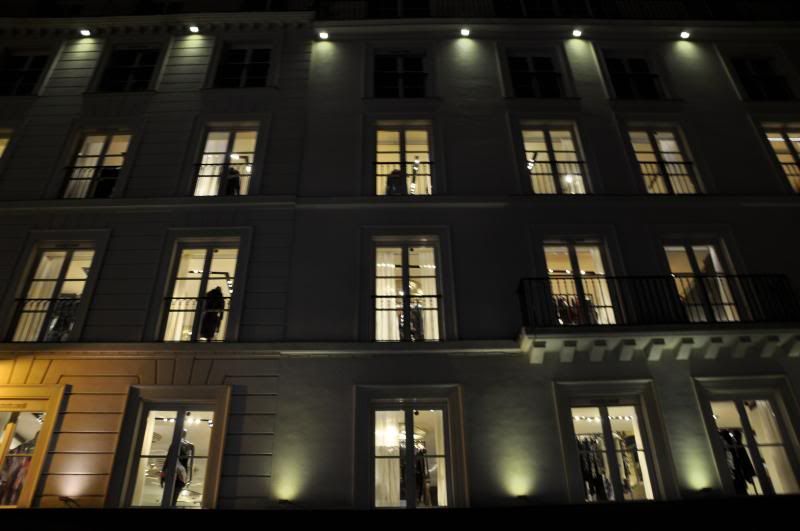 outside of Roberto Cavalli
The evening was a success to say that least! This city truly does love its fashion and I am looking forward to seeing what comes of Paris Fashion Week.
Emma