Over the past two weeks I have had the pleasure of getting to know quite a few of the other au pairs living in Paris. We all have our reasons for coming France, whether it be to study the language, experience a new culture, some self discovery, or to push ourselves beyond our limits. Many of us going outside of our 'comfort zone,' which is as simple as a place, situation, or level where someone feels confident and comfortable
(merriam-webster).
I like to think that I have lived my life a little outside my comfort zone, trying new things as much as I can and having moved to a new city by myself, knowing absolutely no one, twice in the past two years.
I have a hard time grasping why someone would want to live consistently inside their comfort zone. Why would you want to live a life where you are always feeling secure and safe? Sure, that can be nice, but is that all that you really want, nice? If you never push yourself, jump off that cliff, get on that airplane... it makes it difficult to grow and make your life everything you dreamt it could be. For me, coming here was one of the easiest choices I ever made and it was as simple as waking up one morning in April and saying to myself, 'I want to see Europe, and I want to become bilingual.' A few months later, too much paperwork, and here I am three weeks into my new job as an au pair, exploring a beautiful city.
People have told me I am lucky to be here, or they are jealous of my experience. Sure, I am lucky to have found a wonderful family who lives in the suburbs of Paris, and they graciously have taken me in as their au pair. If you are envious of the fact that I live in one of the most beautiful cities in the world, then maybe you should come visit, take a trip or even if you really want to - move here as well. The way I see a lot of things in life is that if you want something (like really want something), then nothing is impossible. It may take time and effort, but doing something new is never easy. You cannot become a pro surfer in one day, and there is no overnight success.
I shed 3/4 of my wardrobe, left my new home Toronto, and said goodbye to quite a few lovely people. Now, what I am left with is a beautiful city in which I can explore. Every turn is a new discovery and I could not be happier.
xxx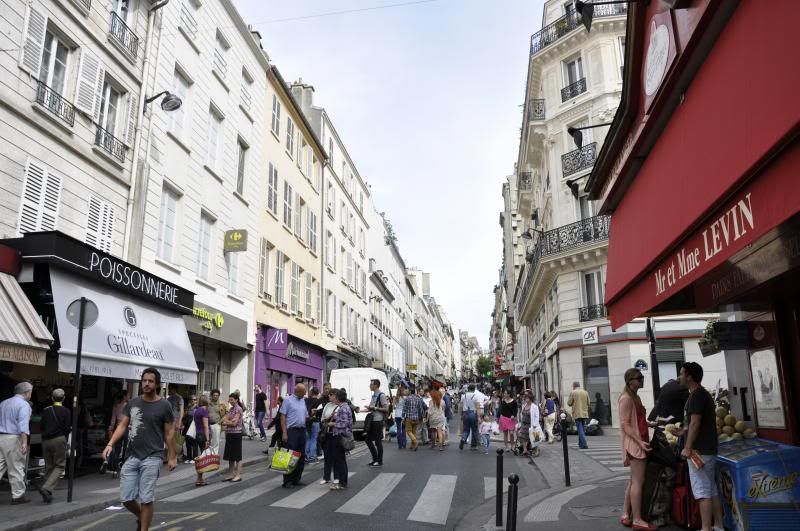 rue des martyrs
Just a casual Sunday wander.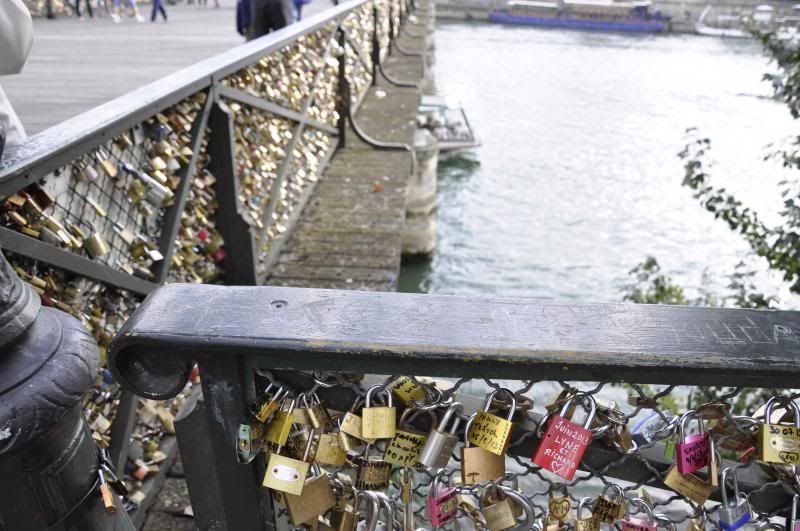 Pont des Arts (lock bridge)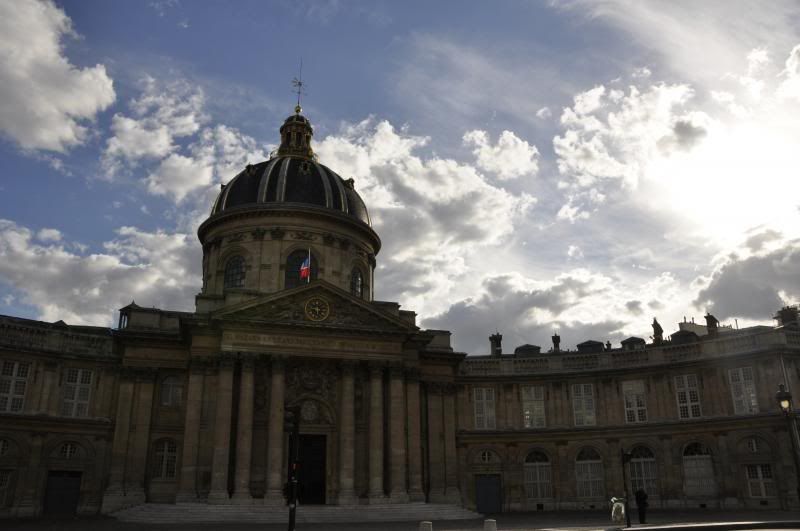 Biblioth

è

que Mazarine
Opera House
Building across from Trinity church
La Seine