Anyone who knows me well, knows my love for Jenna Lyons, and J. Crew. This season Tom Mora, head of women's design at J. Crew, collaborated with Sophia Webster to bring a new shoe collection for Spring 2014. The collaboration all started when Jenna Lyons (Creative Director of J. Crew) was in dire need of a pair of heels for an event last minute, so she ran into Saks and grabbed the first pair of interesting shoes she could find. After receiving compliments all night, she decided to look into who this Sophia Webster was (vongue.co.uk). The shoe collaboration was a great success, tons of amazing patterns and all while sticking true to the simplicity of J.Crew.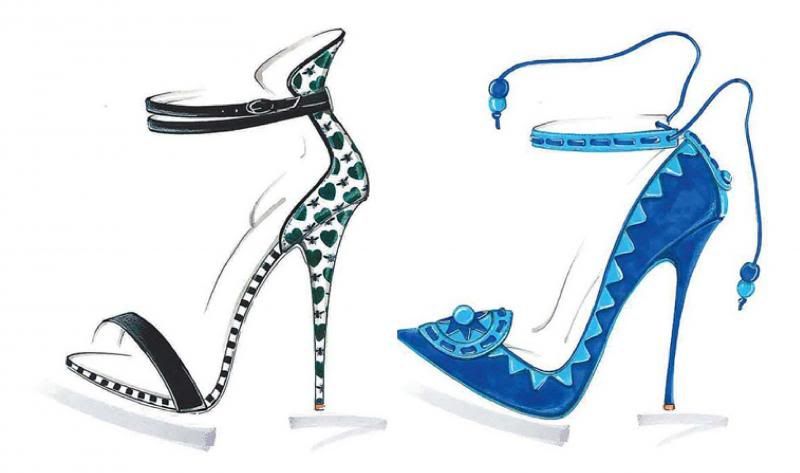 sketches from J.Crew of the shoe collection available in 2014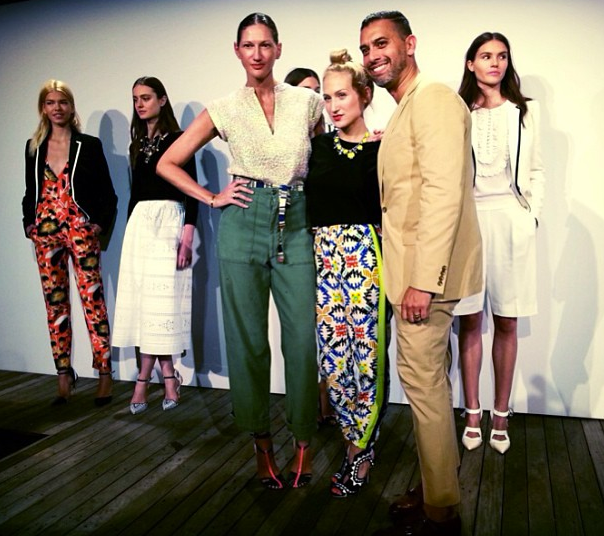 Jenna Lyons, Sophia Webster and Tom Mora (instagram sophiawebster_)
The collection itself had a California surfer feel, with some neoprene, neons and a great Hawaiian pattern that almost anyone could wear. There were a couple t-shirts that had French sayings, well cut skirts, and of course a few great blazers. Every outfit that was shown could easily be worn by todays modern woman, whether you are running errands, grabbing dinner with a friend or heading to work. J. Crew gives you great shoes, killer jewelry and well-made clothing that could take you almost anywhere you need to be.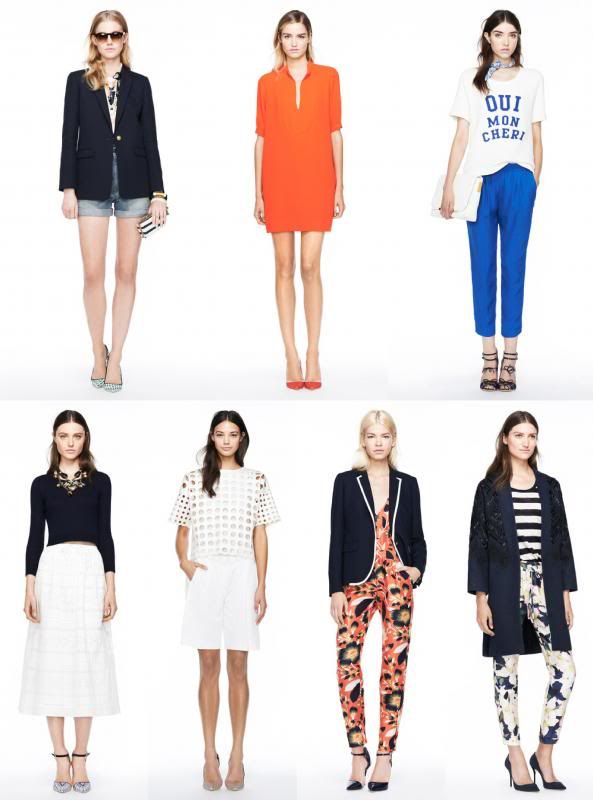 photo sources: style.com
Another cloudy day in Paris, finally getting around to sorting through some photos from the weekend! xxx