On March 8, the 5th annual Heart Truth Fashion Show took place at the Carlu. Gene Simmons, Shannon Tweed, Tamara Taylor, Jesse Cruickshank, Natasha Gargiulo and Jully Black were just a few of the amazing Canadian celebrities that came out to support the Heart & Stroke Foundation in Canada. The show was an absolute success, and it was delightful to see a runway where personality meant just as much as the amazing designer dresses.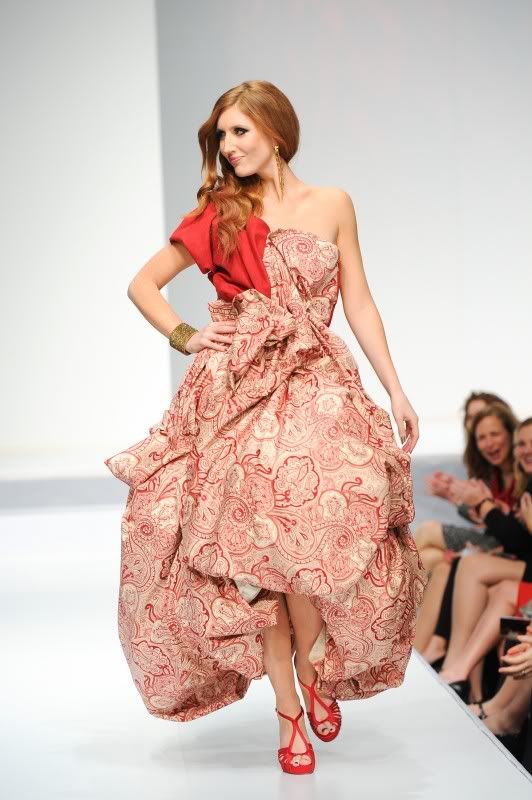 Jessi Cruickshank was first down the runway wearing Adrian Wu.
Isabelle Maréchal wearing Anne de Schalla.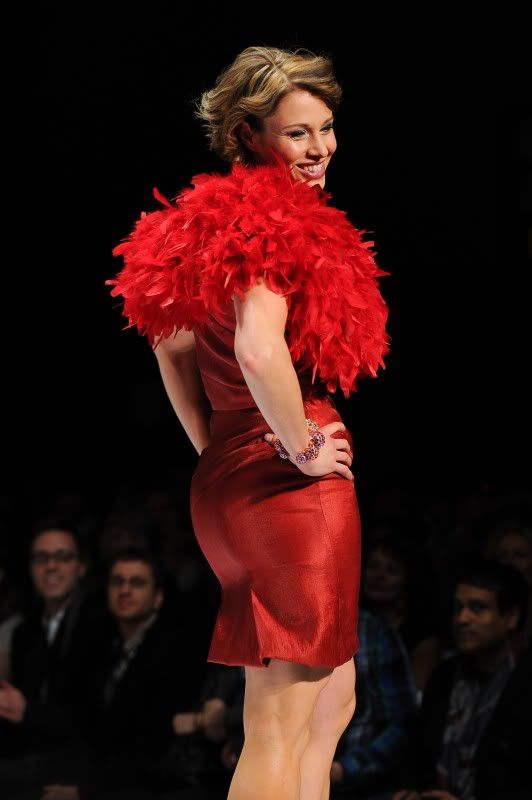 Olympic Gold Medalist Catriona Le May Doan in Lovas.
Natasha Gargiulo wearing MICALLA.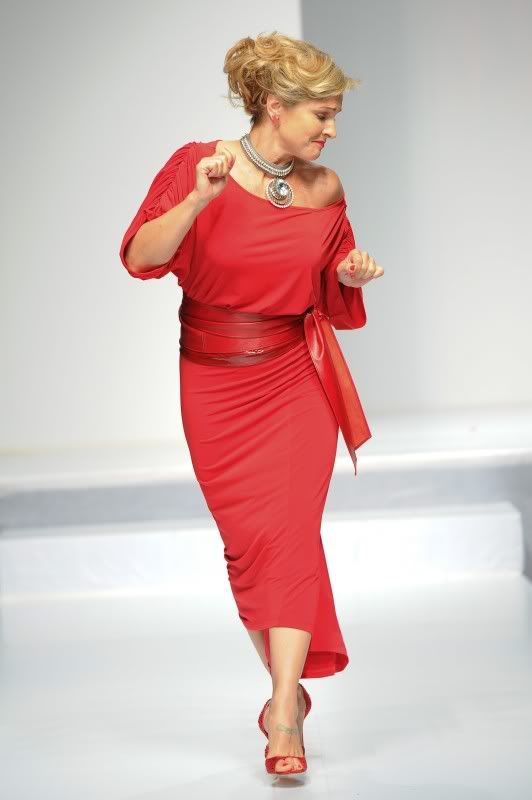 Jessica Steen wearing Joeffer Caoc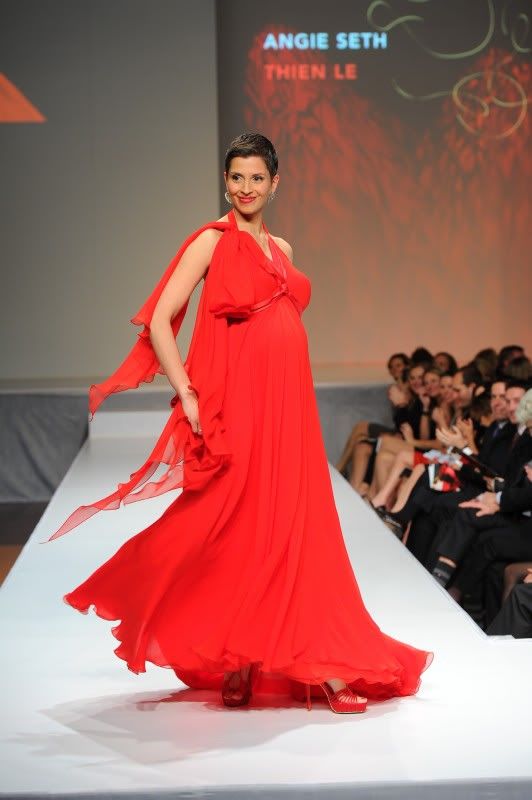 Angie Seth wearing Thien Le
To view a complete list of looks, celebrities and designers, check out
The Heart Truth.