About five months ago, I got a crazy idea to hop over to Paris for a year to Au Pair, all while simultaneously brushing up on my French and exploring all things european fashion. After a week of adjusting to the time zone and getting to know the family I am staying with, I got the chance to have a night tour of the city, driven around by two born and raised Parisians. We drove past the Grand Palais,

le Louvre,

Notre Dame, L'Arc de Triomphe and so many other beautiful places. We capped off the evening with a cappuccino while watching the Eiffel Tower light up at 11PM on the dot. Perfect evening.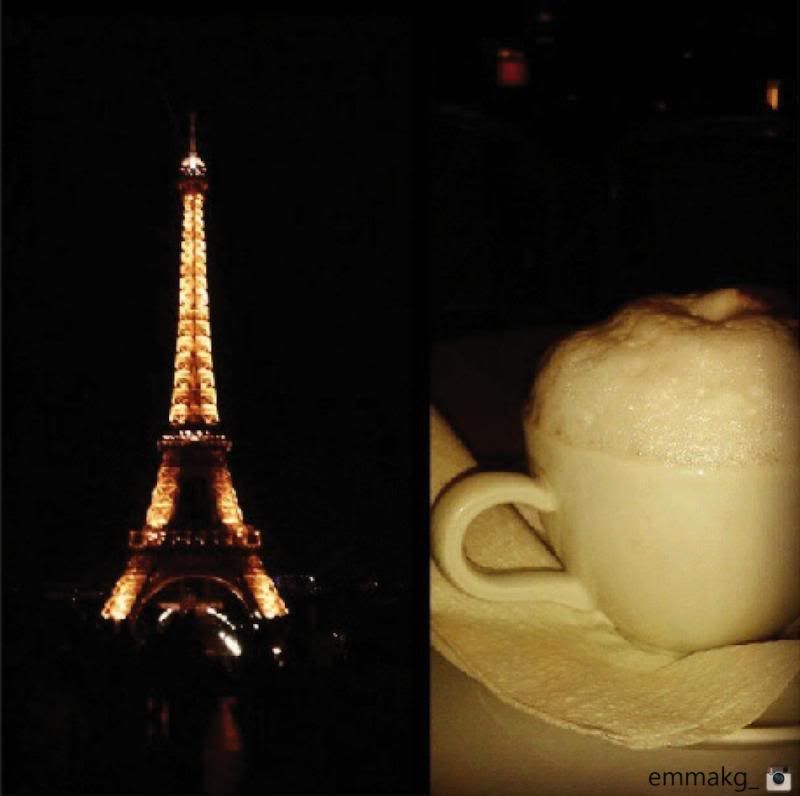 Then September 1st came around, also known as the day I received my metro card for the year! So of course I was up early Sunday morning to go explore

Champs

-

Élysées

and Ave. George V.

Champs

-

Élysées

is great, but truth be told I totally zipped down quickly and headed straight for Ave. George V., which is where I knew I would be able to gawk at the windows of some of the most profound designer storefronts. There were a few big names missing, but I was able to capture a few of them with my Nikon, one I did not get a decent photo of was Fendi and Chanel side by side - oh Karl!
It was amazing just to peak through the windows of the CLOSED stores on a Sunday, the beautiful architecture of the buildings mixed with high end fashion is absolutely devine.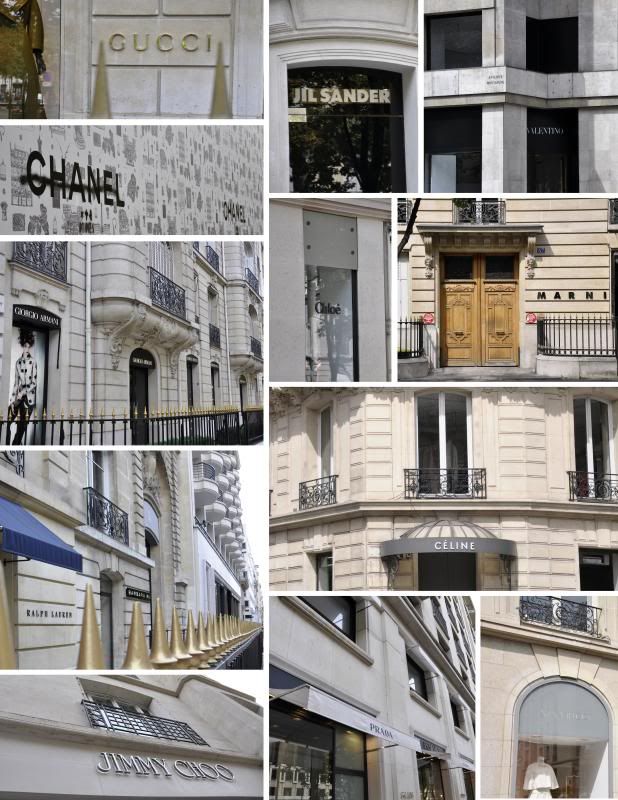 photo source: emma kathleen
September is a great month for fashion, with fashion weeks kicking off in New York, and of course Fashion's Night Out being across the world mid-month! I picked up a copy of Vogue Paris, and it came with a little guide of this years Vogue FNO in Paris. It should be interesting to check out Paris' FNO - definately looking forward to September 17th!

So glad to finally be back blogging, and the fact that I have the opportunity to spend the next year exploring this beautiful city, I am sure will lead to many photos taken and blog posts posted.