This afternoon in Milan, Dolce and Gabbana shows their Fall 2012 collection. Dame Helen Mirren, Alexandra Dello Russo and Amanda Brooks were some of many who showed up to support the well known Italian designers. Domenico Dolce and Stefano Gabbana have created a collection that suits the trends of this fall to a T.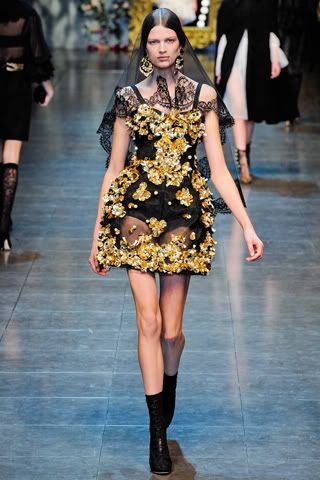 A Victorian theme was definitely prevalent throughout most of the collection, a timelessly classic trend that always comes back. The black and gold brought a certain type of elegance to a few of the looks.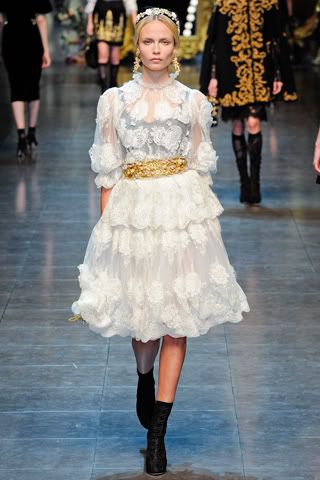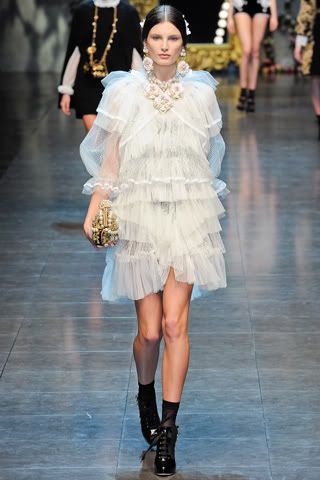 To change it up, and create a more lighter feeling to the Fall, there is a few white pieces made of lightweight material. Keeping the Victorian feel with the floral lace layers.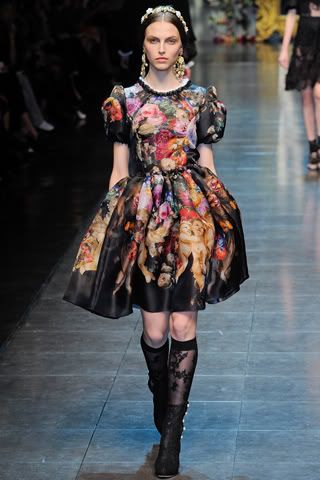 The floral theme continued into literal floral patterns, paired with a black background, it is a theme seen throughout many designers collection. Even though floral patterns are typically found in Spring collections, darker florals are definitely a key item for this fall.
Towards the end of the over 70 piece collection, the looks ended very polished and elegant in true Dolce and Gabbana style.
photocred: style.com